BPH Session with Eli Rainsberry
17 Jun 2022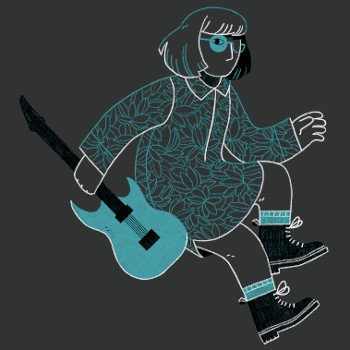 I've been spending time with inspirational musicians lately.
Last night I got to spend three hours in the company of Eli Rainsberry and Shi Blank at FUSE Art Space, all of which was paid for thanks to the support of Bradford Producing Hub and the Spare Bob grant they gave me earlier in the year.
The sessions are focused around turning some of my music into live performance, so I'm picking the brains of some great solo artists, musicians and other creatives.
Eli is currently heavily involved in making music for games (they have awards for it – including making the Best of Bandcamp lists in 2020/21!). They have also performed some of that game music live, and I was really interested to find out more about l i m i t - a collaborative and improvisational sound art performance presented at the V&A in 2019.
I really enjoyed finding out about their journey into music as a child, and how that eventually led them to creating music for games. We also explored that process, finding parallels with live performance, and sharing methods and tools that could be employed in a live setting.
I'm definitely going to have a play with the visualisation software used in l i m i t and spect. I'm going to continue my investigation into controllers, like Open Sound Control as well as good old midi. I still think some element of audience collaboration could be good as well, and Eli has not put me off!
My next session, in a fortnight, will be led by Shi, where we'll be looking into free and open source software that can be used in live performance.