das SPEZIAL
24 Mar 2023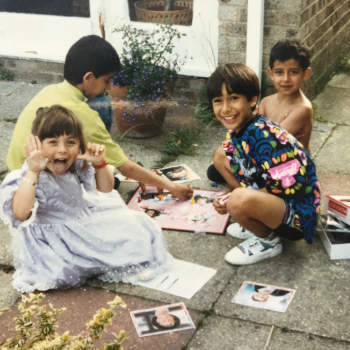 das SPEZIAL on their new EP - KIDS
I had the great pleasure of interviewing Shahab Notghi from das SPEZIAL this week for my Resonate radio show.
He has a wonderful new EP, KIDS, due out on the 31st March 2023, which was made with a little help from his friends. And when you're friends include The Chemical Brothers and Massive Attack, then it's going to sound good.
Check out these credits:
Written, Produced, Engineered and Mixed by Shahab Notghi for das SPEZIAL
Vocals by Hannah Eve Kilgore
Guitars, Bass, Strings & Piano by Stew Jackson
Mixed by Ewan Pearson
Additional Engineering by Steve Dubs, Justin Drake, Miles Ward
For the radio, we spoke about his life, his music, influences, and his recording process. We found out about how his family fled the revolution in Iran in the 1980's, how he took up photography, and how that led him into the rave scene, and eventually into contact with some of the most influential music makers of the last three decades - which led in turn to the music on this EP.
You can listen live, and listen again, via the links on the radio page.
Wreaking beauty from chaos
This is the press release for the EP.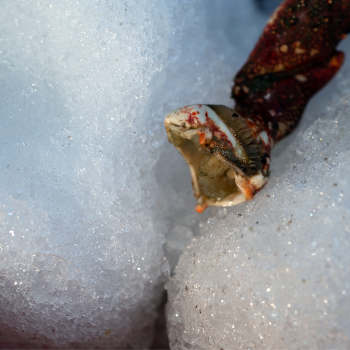 Wreaking beauty from chaos, das SPEZIAL heralds the start of an expansive new EP series, KIDS.
Shahab Notghi's open-ended collaborative art project doesn't adhere to a staid formula - it's an electrical mass of infinite possibilities which brings accomplished virtuosos and breakthrough talents alike into its orbit. The end results are towering, monumental works - earnest songs at their core, but draped in vivid sonic finery to fill even the widest open space.
Notghi is the engine driving SPEZIAL forwards, spurred on by his relentless pursuit of innovation and true musical expression. This project builds on his years spent entrenched in electronic music, losing himself in the tangled signal paths and control voltages of his studio and now channelling that experience into something much bigger than one person.
The KIDS series began with a flashpoint of an idea - a chance meeting in a suburban shop with a studio in the basement. That's where Notghi met Hannah Eve Kilgore, the schoolgirl with a voice well beyond her years who breathes honest humanity into the tracks on KIDS#1. In a spontaneous, swift recording session, Kilgore laid down her songs and gave Notghi the jump-off point to start building his own snaking, brooding electronics around the vocals.
In pursuit of a sound beyond compare, Notghi went in search of the finest engineers to help him realise his vision and arrived at Steve Dubs of The Chemical Brothers fame and Ewan Pearson - a mixing wizard with an eye-watering list of credits to his name. Pearson suggested the SPEZIAL sound needed to widen in scope and all roads led to acclaimed multi-instrumentalist Stew Jackson, a pillar of Bristol's music community with time spent in the likes of Massive Attack amongst countless other projects. Now a regular fixture in the SPEZIAL process, there's never any brief for Jackson to work with, just embryonic pieces in which to weave any array of instruments he sees fit.
From there the path only deepens as Notghi shapes and moulds the SPEZIAL sound - hours spent lost in tape loops, patched into modulation, throwing sounds around and contorting them like they were plasticine, but always with that fundamental song beating away amidst the wild experimentation. Possibility lurks around the corner of every sequence on KIDS#1, and it's a thread which UK electronic polymath Daniel Avery responds to intuitively on his remix of 'Castles'. Expanding the track's cinematic sound, his is a haunting version populated by celestial synth sweeps and slow-marching drums. Like every track before it, it bristles with chance while retaining a sharp sense of what works and where to take things further out - a guiding principle of the seemingly chaotic process that is das SPEZIAL.