Altered Lane
22 Mar 2022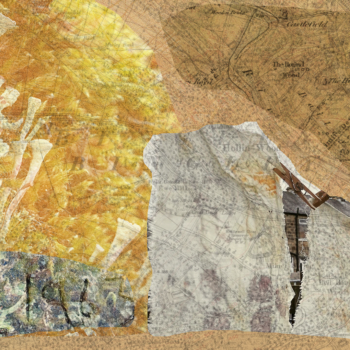 Altered Lane on the Resonance Extra: Outlands Takeover
Listen Again
Altered Lane on Resonance EXTRA Mixcloud
ABOUT
From 6pm to Midnight on Saturday 26th and Sunday 27th March 2022 Resonance Extra radio will be broadcasting brand new commissions from experimental producers across the UK as part of the Outlands Takeover.
One of those pieces, Altered Lane, was created by myself, Hannah Lamb, Stu Bannister & Lukas Hornby in our hometown and will be broadcast at 6pm GMT on Sunday 27th March 2022
The piece is a group composition of haunted sound-geographies. Using un-treated and modified field recordings produced with open source software we've assembled a kind-of history of Altar Lane, which delineates two historical landed-estates between Bingley and Keighly in West Yorkshire. Altar Lane has many contemporary leisure usages and has followed agricultural and industrial developments over the last two centuries. This provided rich fodder for conversation, rich-fantasy and documentary all of which are combined into this piece commissioned by Outlands Network for radio broadcast.
All of the work featured over the two days, covering an array of styles and featuring a range of artists, has been specially created for the Joyous Thing 3 by members of the OUTLANDS Network. The weekend of new radio commissions are curated by Outlands partner Fat Out, and broadcast by Resonance (DAB radio and online).
The works evoke sonically subjects and techniques including: rare classical Indian string instruments; notions of listening; micro-sampling; radical self-love; queerness; unseen labour; historical fictions; and physiological sound. These pieces were recorded by artists work in and taking their inspirations from across the UK; rural Norfolk; Calderdale & Kirlees; Brighton; Tilbury, Essex; South Pennines; West Yorkshire; and in Barbados!
There will also be contributions from: Lost Property, Tor Festival, AME, Easten Ear, Daniel W J Mackenzie, Petit Oiseau (presented by MK Gallery & Simon Wright), TACO!, Coby Sey (live), I Am Fya (live), Euso (live).
Tune in on your DAB radio – or access the broadcast from 6pm to midnight on 26-27th March online at Resonance Extra.